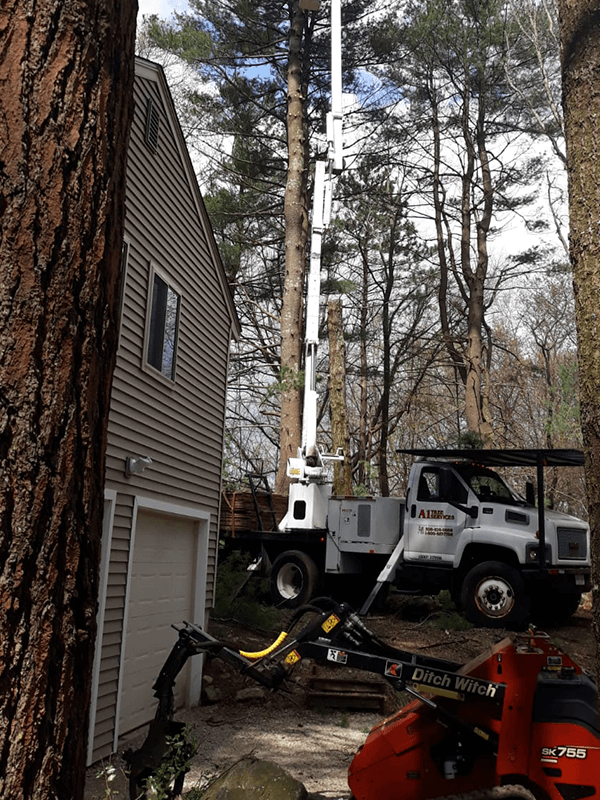 As landscaping and tree care experts, A-1 Tree and Landscaping Services makes every effort possible to save older trees. Being fundamental to the beauty of almost any landscape, either residential or commercial, mature trees provide unparalleled natural character that other plants just fall short in providing. Unfortunately, there comes a time where trees must be removed. Whether simply standing in the way of progress, or presenting a health and safety hazard, some trees must, unfortunately, be marked for removal, requiring the services of professionals in order to be done correctly.
Using only those methods that have been proven to be the safest possible, our team has been hand-picked and specifically trained in tree removal, ensuring that each tree-felling project is completed with the highest level of unquestionable safety. Understanding the risk that any tree presents, we've created a systematic approach to tree removal that is intended to protect our crew, your family, and the surrounding property during each and every step of the process.
We are licensed and insured so our crew can offer home and business owners the confidence that only comes from knowing that our professionalism and experience exceeds our competition and that our safety record is unblemished.
Don't settle for anything less than absolute excellence in tree removal. The safety and health of your family and business depend on experience and unsurpassed knowledge. Find out more by contacting our customer care team and scheduling your tree removal project now.
GET A FREE ESTIMATE TODAY