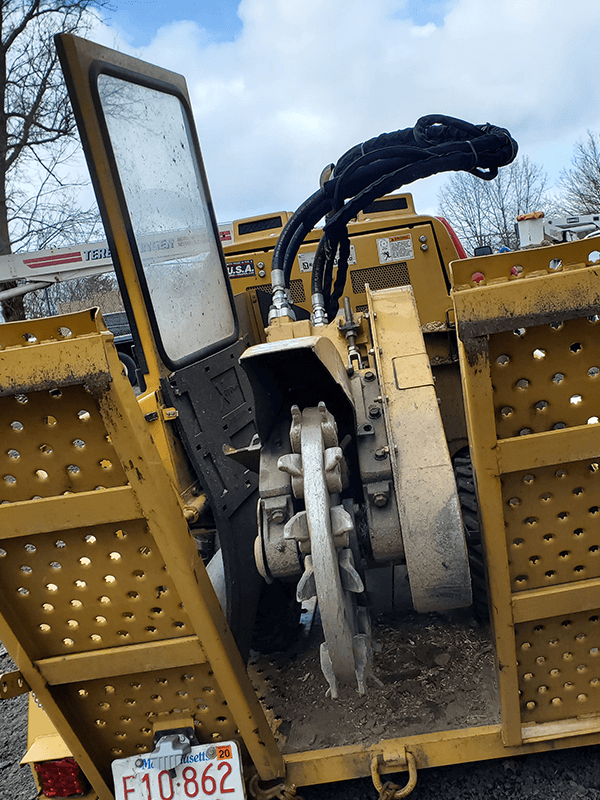 Standing as an ugly memorial to the magnificent tree that once stood in its place, a stump will never be much more than an annoyance and unsightly risk to property owners. At A1 Tree and Landscaping Service, we believe that tree stumps are more than just an eyesore, they present a hidden danger, damaging lawn maintenance equipment and limiting the use of your yard while becoming a rotting home to termites and other pests.
Unlike other landscape nuisances, removing a stump is not as difficult or complicated as one might think. Eliminating a stump from your yard helps to level out the soil once again, also gets rid of the irritating obstacle that limits your ability to design and enjoy your yard in the way you prefer. We use approved industrial equipment for the quick and efficient stumps removal, our crews completely eliminate woody tree stumps and eradicate any underground growth and other evidence of its presence.
Find out more about stump grinding and if it's right for your yard by contacting our customer care team today. We'll schedule a comprehensive on-site consultation and free project estimate with one of our friendly, courteous professionals today.
GET A FREE ESTIMATE TODAY