If you are looking for the best team of landscaping professionals that focus on tree services, then A-1 Tree and Landscape Services is here to do that and more. We provide the Metro-West and Boston suburb areas with outstanding services that are backed by more than 25 years of experience — no one does it better!
At A-1 Tree Services, we take pride in being the company that cares for a job well done as much as for our customers, and we have a proven track record to show that our workmanship exceeds that of our competitors. If you are looking for a tree care professional, trust A-1 Tree Services to get the job done the right way. Learn more about our unbeatable tree care services below!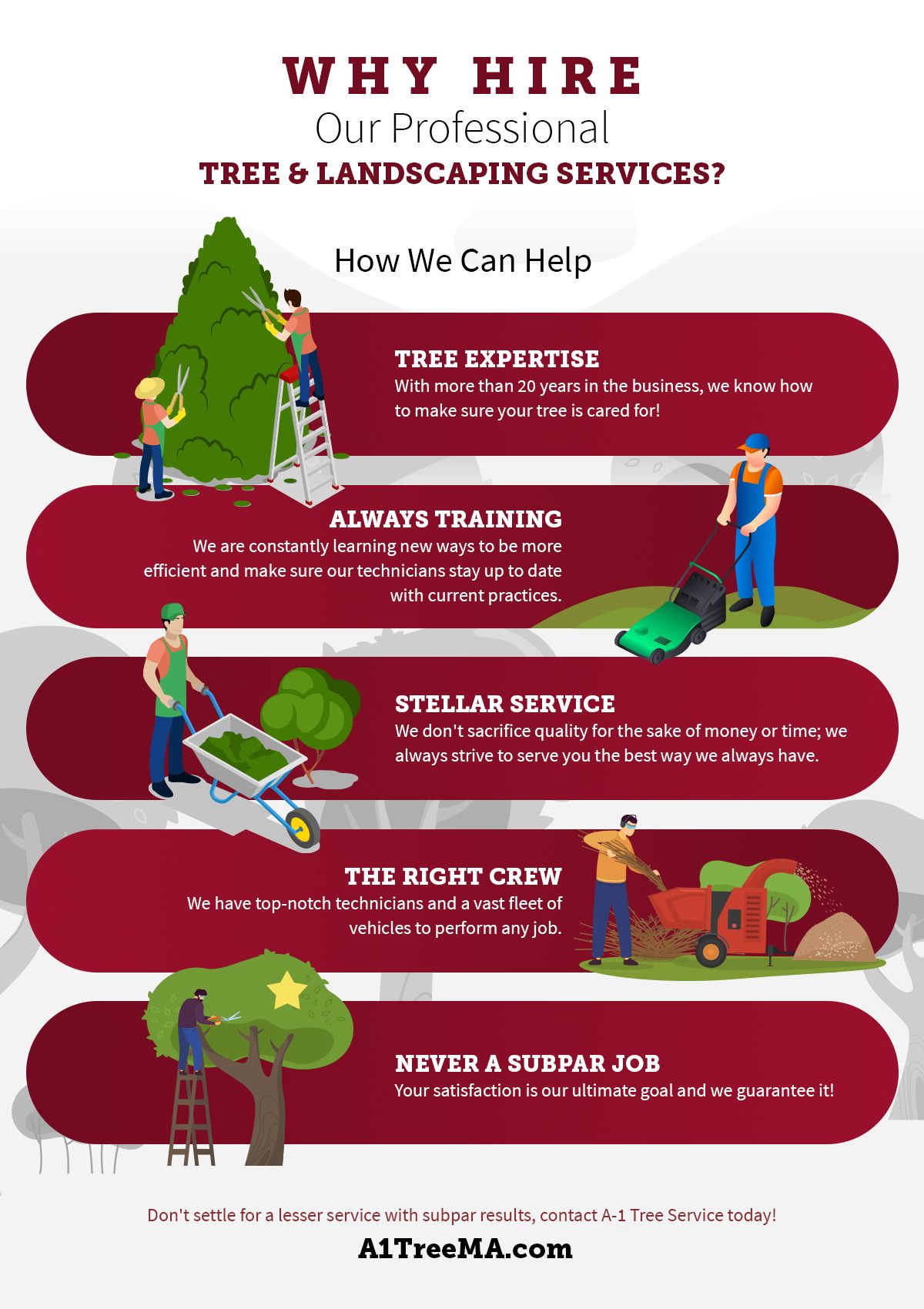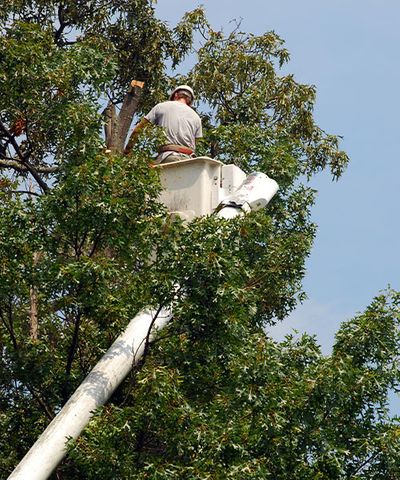 Tree pruning is one of the most important things that you can do for your trees. Pruning is not only cutting damaged tree limbs or ensuring the visual appearance of the tree is appealing. There are many health reasons for a tree to be pruned and taken care of. With the right pruning at the right time, you can encourage the growth of your tree, increase the production of flowers and fruits, and increase the overall health of the tree. There are more benefits to doing the right amount of pruning at the right time, including:
Helps mitigate the possible damage that can be done by a fallen dead limb
Can improve the tree's structure
Can be the difference between a healthy and a dying tree
Improves the overall aesthetics of a tree
Can help the tree reduce the wind resistance
Every tree species has different attributes, including root-spreading patterns, the way they commonly grow, time to grow to its adult size, and more. Every detail for each type of tree counts when the time comes and you need to prune trees. The wrong trim or not being able to diagnose a problem with the tree can result in killing the tree or have it break easier due to weak structures.
Don't let your beautiful trees suffer or die because of a lack of pruning. You can contact us today to get a free estimate and we will be more than happy to help you!
It is true that a healthy tree can stand the test of time and seem to us to be an immortal giant, but like any living being on this earth, death is inevitable.
A damaged or diseased tree can be a hazard that can cost its owner a lot of money if it were to fall on a car or a house and, ultimately, it could injure someone if a broken branch would fall down at the wrong time. The team at A-1 Tree and Landscaping Services is here to help you make the decision and remove any tree, no matter the size, in a safe and efficient way — with our experts you don't have to worry about anything!
Have a Tree past its prime?
There are a multitude of reasons why removing a tree would be a better solution. A trained eye and years of experience are required to know when a tree is past its prime and needs to be removed.

How Do You Know When it's Time to Remove a Tree?
There are physical aspects that can determine the health and structure of a tree, and knowing what each one means can help you decide whether the tree needs pruning or it needs to be removed.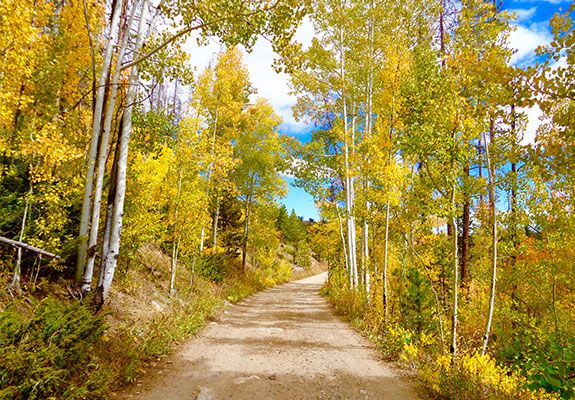 Tree Health
If you can identify that more than 50% of the tree is damaged or could be deemed "hazardous" by the local forestry department, it's imperative that the tree is removed as soon as possible. A tree in such a condition could be detrimental to surrounding property and people.
A thorough inspection of the tree is required to assess the damage. Don't wait until it's too late to check your trees. Learn more about tree removal or contact us today to help you!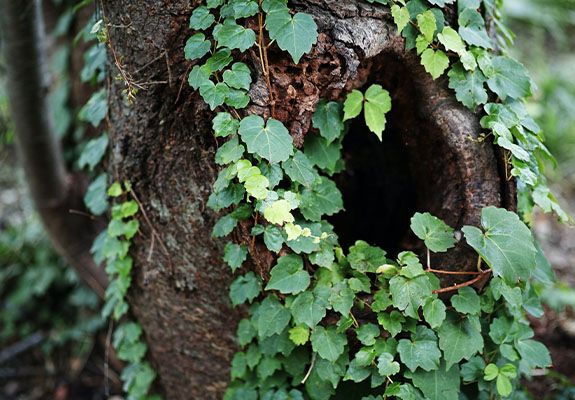 Hollow Trees
If a third or more of the tree's trunk is hollowed out, it means that the overall structure of the tree is compromised and it's time for tree removal.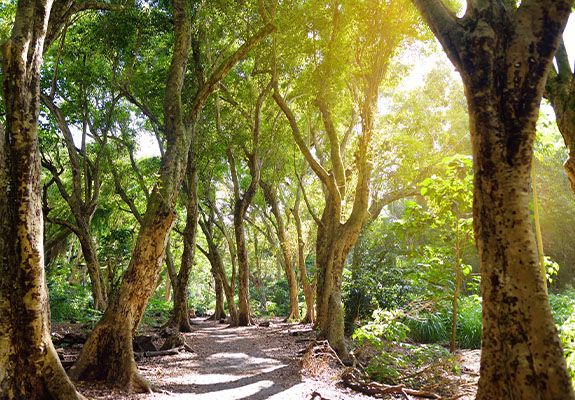 Tree Species
Certain tree species have a tendency to overgrow and become a nuisance. Others can become an actual problem if the roots start heading the direction of a building structure or it's raising the floor threatening the foundation of the building.
There are also some trees that harbor diseases and insects that can affect other trees around it. When either of these problems occurs, it is recommended that the tree would be removed to avoid any problems in the future.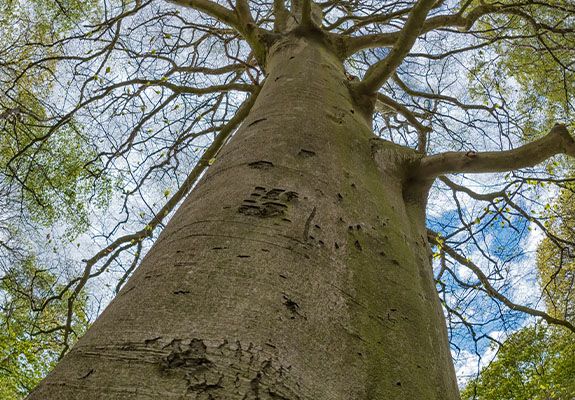 Trunk Damage
If the trunk of the tree has heavy cracks, seams, wounds, or it has suffered an impact like those commonly caused by storms or vehicle crashes, it could be the time to remove the tree. If less than 25% of the tree is damaged, the tree can perhaps heal. It is recommended that you keep a close eye on the tree and call your local experts of A-1 Tree Services to remove the dying tree.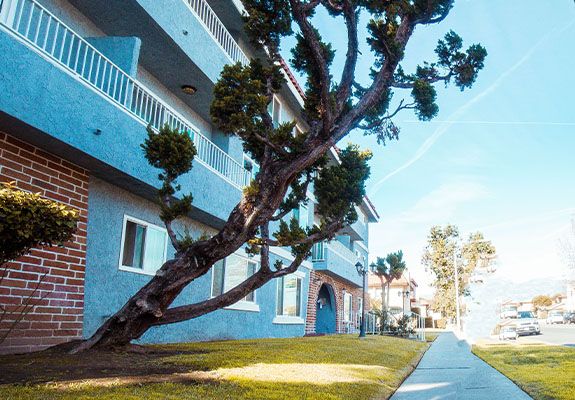 Leaning Tree
A tree's natural and organic growth can vary in angles and how it leans. Yet, a tree that has offset itself more than 15 degrees from vertical should be removed. The leaning could be a sign of weak roots or flaking structure.
Each tree species can have similar visual factors that for one it means that the tree it's on its way out and for another tree, it could mean that it's going through a phase. This is why it's so important to consult with arborists and tree care specialists to assess the damage of your tree and make sure that the problem does not turn into a tragedy.
A tree stump can be a reminder of what was once a beautiful tree. Unlike other tasks such as removing a tree or pruning, grinding out a stump is not so complicated and it needs less planning. At A-1 Tree and Landscaping Services, we believe that it's always a good idea to grind and remove any stumps you might have in your property.
You might be wondering why removing a stump is as important as pruning a tree at the right time or removing a tree when its time has come. Although the stump does not pose the same threat, it should be removed for the following reasons:

It Serves No Purpose
A dead stump in the middle of your yard does not have any aesthetic appeal and it can actually be a nuisance. When mowing your lawn it can block your natural flow which you need to make your yard look neat and clean with straight-line patterns.

No More Sprouting
If you removed a tree and left the stump behind, chances are you are going to deal with another problem coming from that tree at some point. You can have the tree stump's roots continue to spread and potentially work its way to start growing vertical again. If this starts happening you are most likely going to need another tree removing service and some stump grinding.

Diseases and Pests
A tree stump can be home to a lot of pests and diseases that can affect you in the long run. Many pests can take refuge in the stump and start reproducing which can turn into another problem.
One of the pests that you can potentially be dealing with is termites. After they reproduce in the stump they could potentially move to your home and start eating away the wooden structure.

Accidents
A tree stump is an accident waiting to happen. For kids and the elderly, the stump can become a headache. Leaving a stump unattended can also become a legal problem if someone is to fall and hurt themselves on your property because of it.
Don't let a tree stump be a problem in your yard. Contact your expert tree care providers in the Metro-West and Boston suburb areas. At A-1 Tree and Landscape Services, we have the tree solutions you need, backed by more than 25 years of experience. If you are in need of the best tree services in the area, contact us today!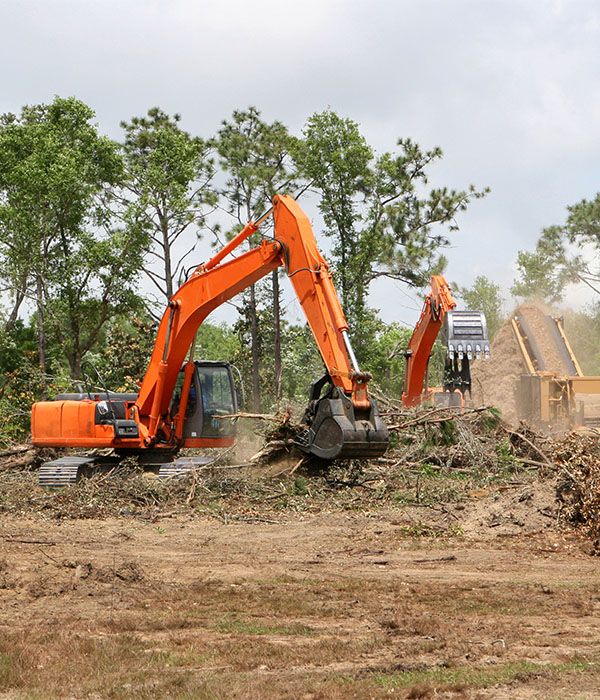 Taking care of property, especially when it's big, can be a hassle at times. There can be many factors that can lead us to have a messy yard or piece of land and by the time you realize, it's already become a bigger problem than you can deal with. That's where A-1 Tree and Landscape Services comes in.
If the mess in your property is too much for you to handle on your own, we have the tools, the people, and the experience to make sure that you property is ready for anything that you have in mind. It doesn't matter the size of the lot or the problem you are having, we'll make sure that your property looks like new and ready for anything!
Here are some of the things that our experts can help you with:
Residential Expansion — If you are looking to add an extra building, room, or any other structure, we can leave the lot ready for any construction.
Agricultural Reclamation — In case you need to repurpose or give life back to your land, we can make that happen for you.
Drainage Ditch Installation — We have the tools to create the perfect ditch for your property.
Season Cleaning — Whether it is spring or fall, we are able to do a complete property cleaning so you don't have to go into the seasons with a messy yard or lot.
Firebreaks — You can protect your property by creating a gap between the outside vegetation and your land. This is very helpful if your land is located next to a forest or other areas filled with combustible materials such as trees, bushes, and tall grasses.
There are many more things that A-1 Tree and Landscaping Services can help you with when you need to clean your property. You don't have to dread and do it on your own, we are here to provide you with the expert hands that will get the job done right and in no time!
24/7 Tree Emergency Services
At A-1 Tree and Landscape Services, we are always prepared to be first responders in case of an emergency. You can count on us to assist you with a lightning-fast response team if there is any tree-related emergency.
Sometimes a storm can come unexpectedly and create chaos, or strong winds can put you in a situation where action needs to be taken right away to avoid a bigger problem. For this and more emergencies, A-1 Tree and Landscape Service is here to provide you with experienced staff, the right tools and equipment, and resources to make sure that your problem is taken care of promptly!
Our team of technicians specializes in removing storm-damaged trees quickly and efficiently so that you can return to your property faster. We'll make sure that everything is clean for your insurance company to come in to assess the damage without delays. We work hard in determining not only the damage that was already done by the accident but we also check other possible problems to avoid worsening the situation in the future.
A-1 Tree and Landscape Service is backed by more than 25 years of experience delivering effective tree services to the Metro-West and Boston suburb communities. We are happy and thankful that for so many years our customers keep coming back because they know that we deliver more than the services they need. We offer a tree care team that's trustworthy and gives 110% effort for every job!
If you have any questions or are looking for the right tree and landscaping services, contact us today and our staff will be happy to inform you about all our services and make sure that you are taken care of!
GET A FREE ESTIMATE TODAY